OUR CELEBRATION OF THE LAMB/WALDRON FAMILY'S 50 YEARS of PHILANTHROPY IN THE PACIFIC NORTHWEST IS COMING UP!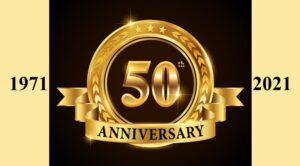 Friday, August 19 – Sunday, August 21, 2022
All activities take place at Hallmark Resort Hotel & Spa, Cannon Beach, Oregon:
1400 South Hemlock Street, Cannon Beach, OR 97110
Friday night 8/19/2022 5:30-8pm:  Family Dinner  – ALL FAMILY invited  (Dinner served at 6:30)

All family will have an opportunity to participate in selecting a pre-vetted organization to propose for a $5,000 grant on Saturday.

Saturday 8/20/2022 10:00am-1:15pm:  Board meeting  – OPEN TO ALL FAMILY

Board meeting features a full grant-making session.We will be unveiling a new Generational Involvement Program at the board meeting for ALL Lamb/Waldron family members, which includes a discretionary giving program for all family members ages 8-22.
All youth and young adults ages 8-22 will have an opportunity to participate in selecting a pre-vetted organization to propose for a $5,000 grant at the meeting.

Saturday afternoon 8/20/22 2:30pm: Family volunteer beach clean-up event with one of our grantees, Sea Turtles Forever www.seaturtlesforever.org
There will be lots of free time to spend with your extended family on Saturday night and Sunday!  See and meet your cousins and other relatives.  Beach time together Saturday night?
NOTE:  A negative COVID test is required on your first day of participation.  You may test at home, or tests will be available at the event.
WHAT TO BRING:
A smile
Hat, sunscreen, WATER (in a reusable bottle – preferably non-plastic), tennis shoes or comfortable closed-toe shoes for cleaning microplastics from the beach.  Dress appropriately for the weather.
Whatever you'd like to have fun on the beach with family.
Note: All family events are Bring-Your-Own if you want to imbibe.  If you wish to have an alcoholic refreshment during the evening events, please bring your own.
QUESTIONS OR MORE INFORMATION: reunion@lambfoundation.org
or contact the Lamb Foundation office at 503-635-8010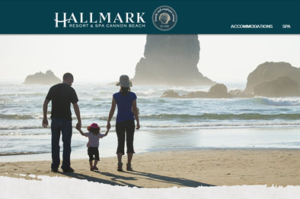 Reservations: (503-436-1566)
Note: If staying at Hallmark, please read * information below.
Additional Lodging options:
Hotels and other lodging,  Cannon Beach Hotels include (From North to South):
Lighthouse Inn,  SurfSand Resort, Hallmark Resort and Spa* (NEAREST TO HAYSTACK ROCK) *Note: If staying at Hallmark, please read information below.  Cannon Beach Hotel,  Ecola Inn,  Sea Sprite at Haystack Rock,  Stephanie Inn & Dining Room,  The Ocean Lodge,  Inn at Cannon Beach, The Wayside Inn, Tolavanna Inn
(Also Note that Seaside is a 15 minute drive north of Cannon Beach and has more lodging options near the beach or on the Necanicum River, as well as throughout town.)
Bed & Breakfast Options:   Oregon Bed & Breakfast (Keep watching for 2022 info. In the meantime, 2021 gives an idea for planning purposes),  AirBnB
Share expenses and rent a larger house with other family members!
Booking agents:  Expedia,  Kayak,  Priceline, Travelocity
Camping options:  Camping near Cannon Beach,
*INFORMATION ABOUT STAYING AT HALLMARK RESORT & SPA, CANNON BEACH: (Taken from Lamb Foundation Contract)
Individual Call In: To make reservations, attendees must call the hotel directly at 503-436-1566. Individual guests will be responsible for room, tax, and incidental charges upon checkout.
Rate does not include lodging tax of 10.8% (subject to change) After cut-off date, all room type changes, including pet friendly rooms, ADA accessible and style, will be subject to availability and best available rate. If a guest arrives with a pet without first reserving a pet friendly room, there will be a $250 fee assessed should the guest continue to check-into the non-pet room. There is a very detailed pet agreement that is to be signed at check in; any violation of our pet policy will result in fees starting at $250.
Check-In/Check-Out: Check-in is at 4pm and Check-out is at 11am. If a room is needed prior to or after these times, we recommend renting the room for the previous/post day. A credit card and current photo ID are required at check-in.
Parking: Due to the limited parking at The Hallmark Resort, we only offer guest parking. Unless otherwise arranged with Mike Locke, event attendees that are not staying with us, must park off-site. Bus, RV and truck- trailer parking is not available at the Hallmark Resort Cannon Beach. We cannot accommodate the size and there is not enough room for a vehicle of this size to turn around.
Individual Cancellation: Hallmark Resort requires for any individual cancellation, the individual or Debra Iguchi (lambfdn@lambfoundation.org), must notify the hotel 72 hours prior to date of arrival. A fee of one night stay will be enforced should the reservation be cancelled after this time. Additionally should any guest choose to checkout prior to their confirmed departure date; an early checkout fee of one night stay will be charged. No shows will be charged, either to individual, if on own, or to master account if on rooming list. Concessions apply.
Group & Individual Conduct: The Hallmark requires group and individuals within the group to be considerate of all Hallmark guests and employees in all locations of the facility. This conduct includes maintaining a publicly acceptable behavior, including, but limited to refraining from excessive noise, swearing, leaving pets in rooms unattended and overall misconduct.