Click on the grantee's logo to go to their website.
---
United Cerebral Palsy of San Luis Obispo
Project: Parents of Joy All-Inclusive Playground
Year:
2017
Grant Amount:
$2,000
Location:
Atascadero, CA
About:
Supports the construction of a playground accessible to all children, regardless of ability. The playground will be designed to make social play easier for children with cerebral palsy and other special needs.  NOTE: this grant does not conform to Lamb Foundation's usual guidelines.
---
United Way of the Columbia-Willamette
Project: Census Equity Fund 2020
Year:
2019
Grant Amount:
$37,500
Location:
Portland, OR
About:
This is an unusually large grant for Lamb Foundation.  The directors felt that it was important enough that they devoted a large portion of Fall 2019 grants to join with fellow philanthropists to support this effort.  Census 2020 is extremely important because an accurate count of citizens determines many factors, including how much money is available to states for social services.  By supporting an accurate count, especially among those most in need of these services, funds will have an impact of further reach.
The Census Equity Fund is designed to concentrate funding and services for those who are hardest to count.  Among others, these include people living in rural, tribal or non traditional tracts, homeless people, people with language barriers, people without adequate internet connection or skills, and young children.  United Way of the Columbia Willamette is managing this fund to serve the entire state of Oregon.
---
---
Urban Gleaners
Project: Food to Schools Expansion Project
Year:
2015
Grant Amount:
$20,000
Location:
Portland, OR
About:
Urban Gleaners provides weekly deliveries of fresh food for home consumption to children and families in high need in E Multnomah County through their schools and Section 8 housing. Urban Gleaners reduces waste and want.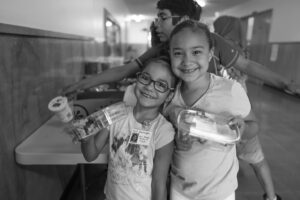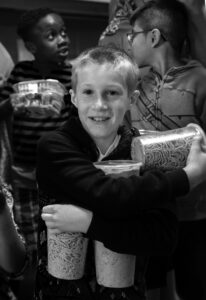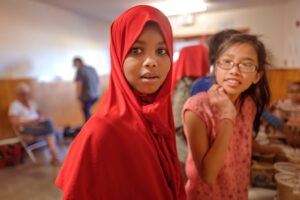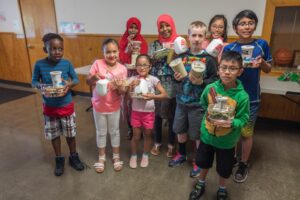 ---
Urban Gleaners
Project: Unrestricted
Year:
2021
Grant Amount:
$5,000
Location:
Portland, OR
About:
Supporting their mission to help alleviate hunger by collecting food that would be thrown away and distributing it to agencies that feed the hungry. Hunger is not a problem of scarce resources but inefficient distribution.
100 lbs, 200 lbs, 500 lbs: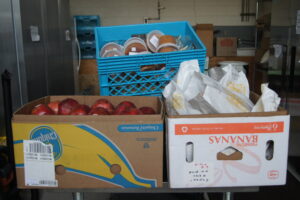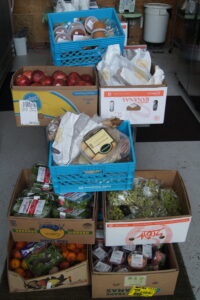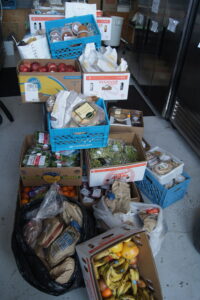 ---
Urban Gleaners
Project: Food to Schools Program Expansion
Year:
2013
Grant Amount:
$14,000
Location:
Portland, OR
About:
The Food to Schools program brings food to more than 50 food-insecure families in each of over twelve schools during the school year and at least seven during the summer.  The addition of a refrigerated van will increase weekly food delivery to 250 additional families and reach more hungry children.  In addition, food can be gathered more from the source and kept fresh longer.  The purchase of the refrigerated van has made it possible to better serve the schools throughout the school year and into the summer months with 'Free Farmers Markets', as well as making deliveries to the low-income housing where students live.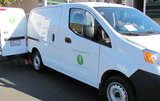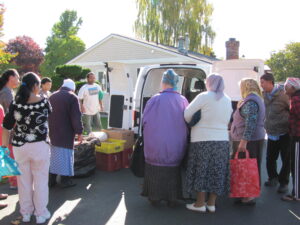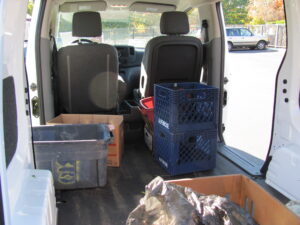 ---

Wild Gift
Project: Marketing / Leader Development Program
Year:
2012
Grant Amount:
$10,000
Location:
Sun Valley, ID
About:
Half of this gift was used to improve social media outreach for Wild Gift, and half supported one new Wild Gift Leader in 2013.  Wild Gift helps to develop young leaders through an intensive wilderness experience and mentoring the leaders'  project designed to benefit their community/society.  Please see their website for more information.
---

YouthCare
Project: Barista Education and Employment Program
Year:
2016
Grant Amount:
$20,000
Location:
Seattle, WA
About:
YouthCare's Barista Training and Education Program sets homeless young people on the path to obtain a job and educational credential, meeting each young person where they are with the support they need and giving them access to YouthCare's full continuum of services: outreach, basic needs, shelter, housing, counseling, education, and employment.  Participants gain hands-on barista and food preparation training, customer service training, and career exploration opportunities.
---

YouthCare
Project: YouthCare's YouthBuild
Year:
2019
Grant Amount:
$15,000
Location:
Seattle, WA
About:
The YouthBuild program is a six-month, cohort-based, construction pre-apprenticeship program that supports 15-20 students per cohort in completing their GED and obtaining stable employment.
---
Zarephath Ministries
Project: General Operations
Year:
2017
Grant Amount:
$8,000
Location:
Gresham, OR
About:
Helps to support the mission of Zarephath Ministries to feed and provide emergency food to anyone in need.
« First
‹ Previous
1
9
10
11