Click on the grantee's logo to go to their website.
---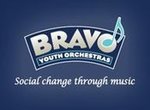 BRAVO Youth Orchestras
Project: BRAVO Rosa Parks Enrollment Growth
Year:
2014
Grant Amount:
$12,500
Location:
Portland, OR
About:
Provides rigorous, daily instruction for 20-24 additional students in 2nd-4th grade, including choral singing, music literacy, stringed instrument technique and full orchestra.  Provides performance opportunities in high-profile venues, hosts international caliber guest artists, celebrates cultural richness reflective of the students while maintaining a low teacher-student ratio and high student retention.  The program works to  develop executive function in our students (inhibitory control, emotional regulation, sustained focus) for improved academic outcomes and ability to achieve long-term goals.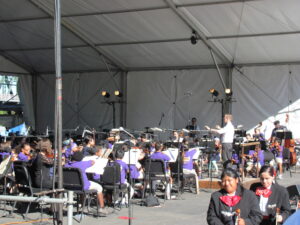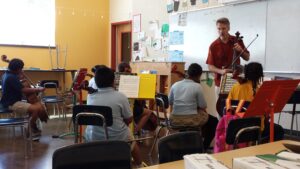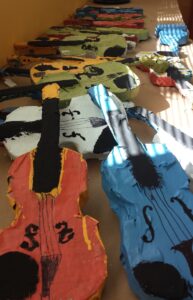 ---

Bridge Meadows
Project: Empowering Youth through Intergenerational Place, Permanence and Shared Social Purpose
Year:
2014
Grant Amount:
$15,000
Location:
Portland, OR
About:
By leveraging the power of intergenerational place, permanence and shared social purpose, Bridge Meadows' residents create a whole that is greater than the sum of its parts. Since April 2011, the former foster youth, adoptive parents and low-income elders who call Bridge Meadows home have been working together to combat social isolation and individual vulnerability.  Anticipated impact includes: 1) Increased housing stability for children formerly in foster care and their families; 2) Children increase academic success; and 3) Parents and elders gain skills to successfully parent youth formerly in foster care.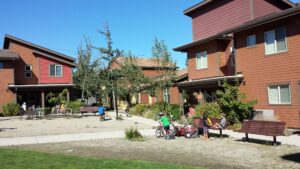 ---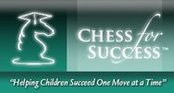 Chess for Success
Project: After-school Chess Programs in 75 schools
Year:
2014
Grant Amount:
$10,000
Location:
Portland, OR
About:
The mission of Chess for Success (CFS) is to help children develop the skills necessary for success in school and life by learning chess.  This grant provides after-school chess clubs for 70 K-8th grade students in the Portland metro area for a year. The schools served have an average of 73% of the students qualifying for free or reduced food programs.  The students receive chess instruction; t-shirts that are designed by club members; chess sets to take home at the end of the year; and free entrance to CFS tournaments. Schools also receive all chess equipment for the clubs, including chess sets, demonstration boards, and a chess library for the school.  Teachers from the school are paid to coach the clubs and the program is free for all students.
---

Ethos, Inc.
Project: General Operations
Year:
2014
Grant Amount:
$10,000
Location:
Portland, Or
About:
Since its inception, Ethos has worked diligently to make music education accessible to all K-12 kids by offering affordable music lessons, workshops, assemblies, and artist-in-residence programs. Ethos has become one of Oregon's leading sources of music education and has won numerous regional and national awards, including being selected as one of the top 50 after-school programs in the country by the President's Committee on the Arts and Humanities.  This grant supports this good work.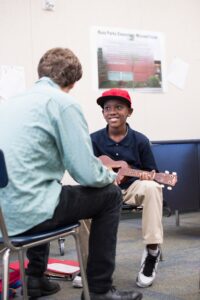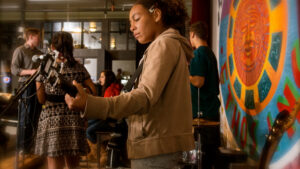 ---
Family Tree Relief Nursery
Project: Nursery-center based therapeutic early childhood program
Year:
2014
Grant Amount:
$15,000
Location:
Albany, OR
About:
With the objective to strengthen families and prevent child abuse, the Therapeutic Early Childhood Program provides a combination of center-based and home-based developmental learning experiences for children ages 2 through 5 and provides healing emotional support for the children and their families.
---

Homeplate Youth Services
Project: Activities for Youth Experiencing Homelessness
Year:
2014
Grant Amount:
$10,000
Location:
Hillsboro, OR
About:
Supports additional coordination and expansion of programming for HomePlate's drop-in centers as well as outings with youth experiencing instability. Adding activities that increase youth's mastery and belonging help to further their stability and hopes for a better future.  The main expectation is to support the positive development of young people experiencing homelessness or housing instability through intentional and well-rounded programming.  Project proposes to serve a projected 1,000 Washington County homeless youth during 2015.
---

Janus Youth Programs
Project: Harry's Mother outreach materials and client assistance fund
Year:
2014
Grant Amount:
$8,825
Location:
Portland, OR
About:
Harry's Mother will initiate a two-pronged outreach and visibility campaign with materials designed to reach  grade, middle and high school youth, parents, school counselors, churches and businesses throughout Multnomah County, on the "traditional" services provided by Harry's Mother, as well as information specifically tailored to sex trafficking for distribution to motels, truck stops, movie theaters, malls and other known high recruitment areas. As a youth development program, Harry's Mother will gather input from youth through focus groups to ensure that the message and look of all materials "speaks" to youth. This will also lay the groundwork for Harry's Mother staff to shape and develop a "youth council"; the members of which would personally deliver additional messaging throughout the community to youth, families, school counselors, faith groups and the community at large. Input from youth who have experienced sex trafficking will shape and design the message for all materials tailored to this issue.  Additional funds were included to meet the great and growing need for transportation for safety, school and appointments.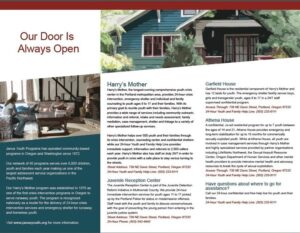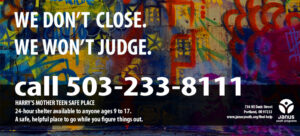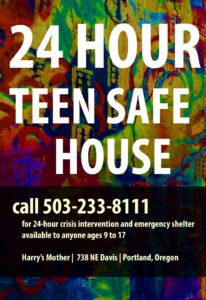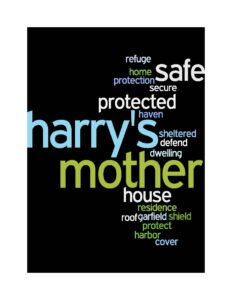 ---

Kinship House
Project: Expanding Journeys to Permanency
Year:
2014
Grant Amount:
$15,000
Location:
Portland, OR
About:
This grant supported year one of program expansion to serve additional hard-to-place children involved with foster care or adoption.  The program provides intensive therapy with the goal of a permanent healthy reunified or adoptive family.  This grant will cover start-up costs involved with a healthy expansion, allowing the program to become sufficient and not overburden current operations.
---

Metropolitan Family Service
Project: Ready, Set, Go! Kindergarten Readiness
Year:
2014
Grant Amount:
$10,000
Location:
Portland, OR
About:
Program objectives are to: 1) improve literacy skills in pre-kindergarteners; 2) improve social/emotional readiness for kindergarten; 3) increase positive, developmentally-appropriate child/parent interaction; 4) increase parental knowledge of normal child development; and 5) improve the links between families, schools, and community organizations. Parents will learn how to strengthen their children's learning environment, manage family stress, and improve overall family functioning. Research indicates that early childhood intervention and quality parent education are strong determinants of educational success. In addition, families are linked to resources such as emergency food, clothing, and housing to support overall family success.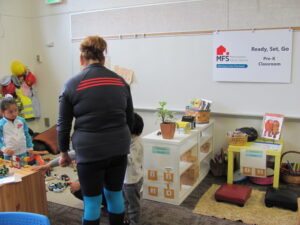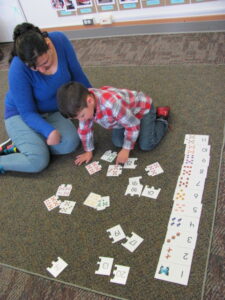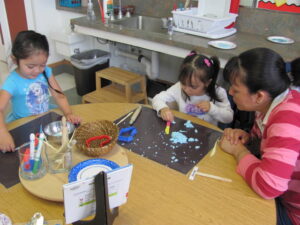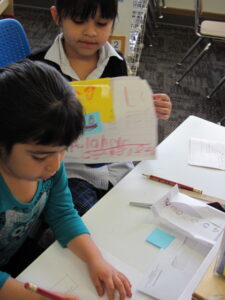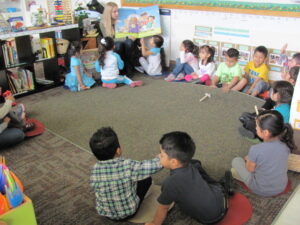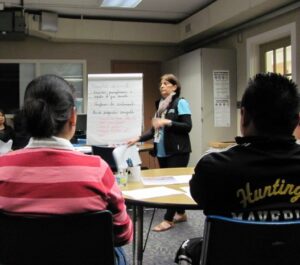 ---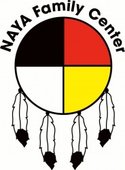 Native American Youth & Family Center
Project: Chxi San Playgroup
Year:
2014
Grant Amount:
$8,000
Location:
Portland, OR
About:
Chxi San is designed to help parents learn to interact with their children in ways that support emotional and cognitive development.  Early learning opportunities in Chxi San prepare children for Head Start and Kindergarten readiness with structured play activities that increase social and developmental skills. Our culturally-specific program allows children to become engaged with their Native heritage while parents are supported with traditional Native parenting skills and values.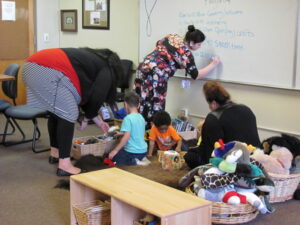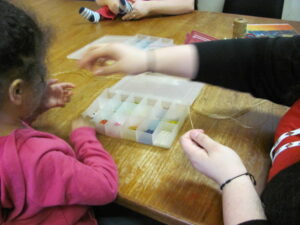 ---

Old Mill Center for Children and Families
Project: Relief Nursery Transportation Need: Purchase of a Van
Year:
2014
Grant Amount:
$12,500
Location:
Corvallis, OR
About:
Since 2011, the Old Mill Center Relief Nursery has been serving 19 families at a time in the therapeutic classrooms.  Over the course of a year's time, that has been between 25-30 families as children transition in and out of classrooms to other programs, such as Head Start and public kindergartens.  Unfortunately, throughout this time our ability to serve families in these much sought after classrooms has been limited by the lack of ability to provide transportation to those families in need.  The purchase of a van will enable us to more than double the capacity to transport children. The objectives include: 1) To transport up to 10 children a day, to and from their homes to their therapeutic classroom sessions; 2)To be able to transport up to 10 children a day for field trips and other special classroom events; 3)To be able to transport families or children in other programs as needed for appointments, special events and field trips; and  4) To provide staff travel to conferences, meetings or training.
---

Oregon Symphony
Project: Continued support for Music Education and Community Engagement
Year:
2014
Grant Amount:
$10,000
Location:
Portland, OR
About:
Providing continuing support for the Oregon Symphony's Music Education and Community Engagement programs for under-served children in Portland metro-area public schools in the 2014-2015 school and program year.  Programs include: early learning events for preschool-Kindergarten aged children in public libraries; interactive classroom ensemble performances for K-2 students in Title I elementary schools; interactive concert hall concerts for grades 3-8; Sunday matinee family concerts for K-5; performance opportunities for student and community ensembles of all ages; and teaching resources for inter-disciplinary learning.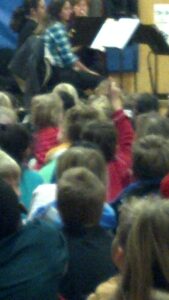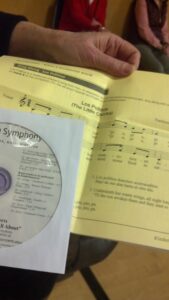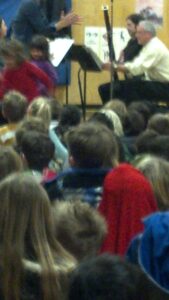 ---

Pacific Rivers Council
Project: Conserving Aquatic Resources on O&C Lands in Western Oregon
Year:
2014
Grant Amount:
$15,000
Location:
Portland, OR
About:
Informing the public debate regarding the potential negative effects from reductions in river protections, building support for addressing restoration needs and funding, and establishing permanent protection for rivers in our most treasured watersheds.  These efforts serve all Oregonians who either derive their drinking water from many of Oregon's most iconic watersheds, or who value these rivers for the immeasurable benefits they provide.
---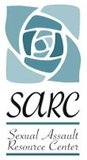 Sexual Assault Resource Center
Project: Resilient Youth Strong & Empowered: CSEC prevention program
Year:
2014
Grant Amount:
$15,000
Location:
Beaverton, OR
About:
A new prevention collaboration with Self Enhancement Inc. addressing the commercial sexual exploitation of children/youth within the African American community.  The strategies for building a self-sustaining and culturally relevant program include: * SEI staff and youth guide SARC in enhancing an existing curriculum to prevent the commercial sexual exploitation of youth that better reflects the students' cultural needs., * SARC facilitates train-the-trainer workshops and co-facilitation opportunities to support SEI staff in implementing the curriculum independently., * SEI students develop a social media campaign promoting newly acquired skills with other youth agency wide., * SARC and SEI jointly convening a coalition of leaders to inform and support strategic planning for future prevention efforts.
---

Social Venture Partners Portland
Project: Ready for Kindergarten Transitions Program
Year:
2014
Grant Amount:
$8,000
Location:
Portland, OR
About:
The Transitions project creates effective transition to kindergarten for children, families, communities, and schools in targeted districts where many of the 60% of Multnomah County children entering kindergarten with no prior classroom experience live.  For children with no prior classroom experience, their ability to socially, emotionally, and mentally adjust to a school environment can set them up for failure and a lag that is unrecoverable.  The transitions project aims to give these children the opportunity to enter kindergarten prepared to learn and able to move forward with their classmates and also prepares their families/caregivers to support them through that process.
1
2
Next ›
Last »