Click on the grantee's logo to go to their website.
---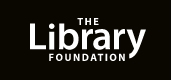 The Library Foundation
Project: The Every Child initiative: Changing the literacy odds for at-risk children
Year:
2014
Grant Amount:
$8,000
Location:
Portland, OR
About:
This project will reach over 57,000 children and adults, delivering vital messages about early literacy and brain development, and making appropriate books available to the highest-risk families who are living in poverty, and those who may have language or literacy challenges at home.
---
The Portland Kitchen
Project: General Operations
Year:
2014
Grant Amount:
$10,000
Location:
Portland, OR
About:
The Portland Kitchen offers free, comprehensive culinary after-school and summer programming to Portland high school youth, ages 14-18.  The mission is to empower urban youth to graduate high school with job skills and improved eating habits.
Annually, TPK runs two programs, serving 20-24 youth per program.  The school-year (after-school) program runs October through May, with students meeting Monday and Thurs afternoons for 2.5 hours each session.  The summer program is a concentrated version of the school-year program, running Monday through Thursday, for 3.5 hours each session, for seven weeks.  The Portland Kitchen's rental kitchen is only blocks away from Parkrose H.S. and on a convenient bus route for Madison H.S. students.  These 2 focus schools each host a large free/reduced lunch population and low on-time graduation rates. Funding benefitted direct program needs & 2015 operating expenses.
All students earned a food-handler permit, increased their skills, experience and confidence in cooking, acquired valuable skills for gaining employment, and learned about nutrition and healthy eating.
---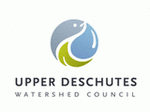 Upper Deschutes Watershed Council
Project: Whychus Creek strategic planning & projects
Year:
2014
Grant Amount:
$30,000
Location:
Bend, OR
About:
Provides support to develop a Strategic Action Plan for Whychus Creek using the framework developed in collaboration with the Oregon Watershed Enhancement Board.  The Strategic Action Plan outlines the integrated restoration activities of the Watershed Council (stream restoration, fish passage, fish screening and education), the Deschutes Land Trust (land conservation) and the Deschutes River Conservancy (streamflow restoration) for the period of 2015-2021.
This effort will build off of the successful partnership work that has occurred in Whychus Creek over the past decade and help guide the future restoration efforts of these partner organizations.
« First
‹ Previous
1
2