Click on the grantee's logo to go to their website.
---

Walla Walla Watershed Foundation
Project: Walla Walla Basin Watershed Council Education Outreach Program
Year:
2017
Grant Amount:
$10,000
Location:
Walla Walla, WA
About:
The program engages 600+ students and 100+ adults each year in a collection of experiential learning activities to improve audience's understanding of natural resources and systems, to foster restoration and sustainability in the Walla Walla watershed basin.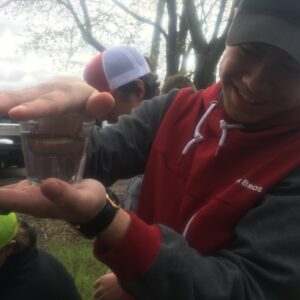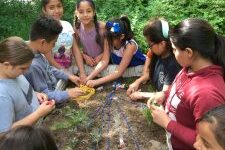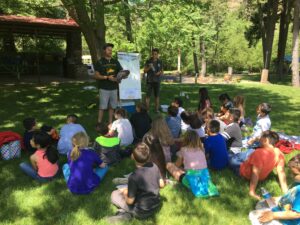 ---

Wallowa Band Nez Perce Trail Interpretive Center
Project: Salmon cooking station and Joseph Interpretive Exhibit Tipis
Year:
2011
Grant Amount:
$9,000
Location:
Wallowa, OR
About:
The Nez Perce Homeland Project is a grass roots endeavor to develop a place in the Wallowa Valley where the Nez Perce people can once again celebrate their traditions and customs.  It aims to connect a new generation of Nez Perce people, local community members, and visitors from around the world with stories of the past and a vision of the future.  This grant furthers that mission by: 1) construct a rock salmon cooking station beside the traditional dance arbor in Wallowa to be used during the annual Tamkaliks Celebration and Friendship Feast; 2) replace the two aging Nez Perce style tipis, decorated by Nez Perce artists, at the Homeland Project Interpretive Exhibit in Joseph.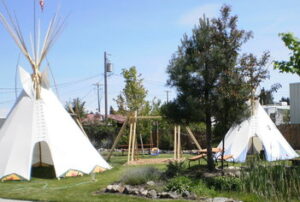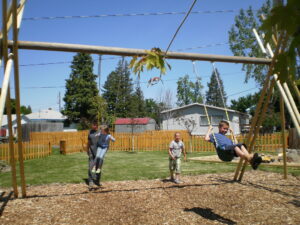 ---
Wallowa Resources
Project: All-Lands Forest Stewardship Coordination Across the Northern Blues
Year:
2021
Grant Amount:
$15,000
Location:
Enterprise, OR
About:
Funds will support coordination and implementation for six cross-boundary projects across Umatilla, Baker, Union and Wallowa counties as part of the ten year Northern Blues Collaborative Forest Landscape Restoration Project (CFLRP).
---

Wild Gift
Project: Marketing / Leader Development Program
Year:
2012
Grant Amount:
$10,000
Location:
Sun Valley, ID
About:
Half of this gift was used to improve social media outreach for Wild Gift, and half supported one new Wild Gift Leader in 2013.  Wild Gift helps to develop young leaders through an intensive wilderness experience and mentoring the leaders'  project designed to benefit their community/society.  Please see their website for more information.
---
Wilderness International, Inc.
Project: Canby Community Park Wetlands Youth Conservation Project
Year:
2013
Grant Amount:
$7,300
Location:
Canby, Or
About:
The Wilderness International Youth Conservation Corps program exists to build life skills in the lives of at-risk youth while completing important conservation projects.  This program enhances the native habitat and public access of the Youth & Disabled Citizens Fishing Pond & adjoining wetlands trail system at the Canby Community Park.  In addition, youth crew members receive training, college credit, stipends and job skills development from the program.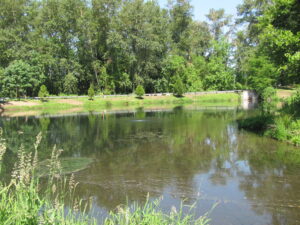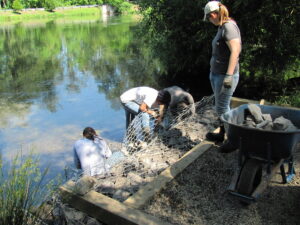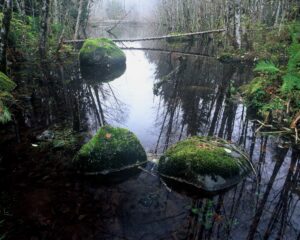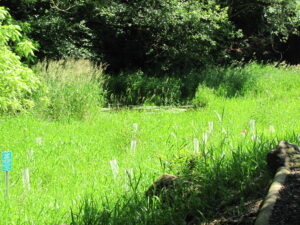 ---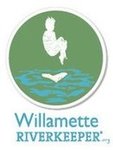 Willamette Riverkeeper
Project: General Support of Clean Water, Healthy Habitat, Freshwater Mussel Protection and River Access!
Year:
2022
Grant Amount:
$15,000
Location:
Portland, OR
About:
The intent of this general support proposal is to protect water quality and habitat, and to better enable people to see and experience their river.
---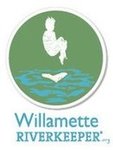 Willamette Riverkeeper
Project: Support for Willamette Riverkeeper's four major programs: River Discovery, Clean Water, Habitat Restoration and Water Monitoring.
Year:
2013
Grant Amount:
$12,000
Location:
Portland, OR
About:
Through Willamette Riverkeeper's four major programs, adults and youth are involved in paddling trips, nature walks, and other outreach activities to inspire stewardship and personal responsibility resulting in a cleaner, healthier river; Willamette Riverkeeper will strategically enforce laws and monitor sites to reduce the amount of pollution entering our rivers and streams and restore riparian health to key Willamette sites to aid native fish and wildlife, improve water quality, and cultivate stewards within our community.
---

YouthCare
Project: Barista Education and Employment Program
Year:
2016
Grant Amount:
$20,000
Location:
Seattle, WA
About:
YouthCare's Barista Training and Education Program sets homeless young people on the path to obtain a job and educational credential, meeting each young person where they are with the support they need and giving them access to YouthCare's full continuum of services: outreach, basic needs, shelter, housing, counseling, education, and employment.  Participants gain hands-on barista and food preparation training, customer service training, and career exploration opportunities.
---

YouthCare
Project: YouthCare's YouthBuild
Year:
2019
Grant Amount:
$15,000
Location:
Seattle, WA
About:
The YouthBuild program is a six-month, cohort-based, construction pre-apprenticeship program that supports 15-20 students per cohort in completing their GED and obtaining stable employment.
---
Zarephath Ministries
Project: General Operations
Year:
2017
Grant Amount:
$8,000
Location:
Gresham, OR
About:
Helps to support the mission of Zarephath Ministries to feed and provide emergency food to anyone in need.
« First
‹ Previous
1
5
13
14
15