Click on the grantee's logo to go to their website.
---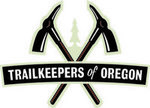 Trailkeepers of Oregon
Project: Eagle Creek Fire Area Trail Restoration
Year:
2018
Grant Amount:
$10,000
Location:
Portland, OR
About:
This project will improve up to 25 miles of trail and associated slopes in the Columbia Gorge, aiding restoration and recovery of the impacted ecosystem. It will also engage hundreds of volunteers and reopen trails affected by the Eagle Creek Fire.
Last year the Eagle Creek Fire burned over 48,500 acres and impacted some of the most beautiful and iconic sites in the Columbia River Gorge National Scenic Area. While fires are a natural part of many forested ecosystems the impacts of the Eagle Creek Fire will be a difficult challenge into the future due to the steep slopes of the Columbia Gorge.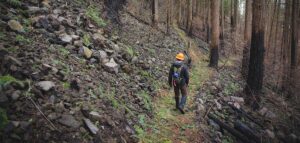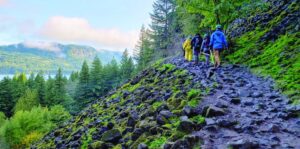 ---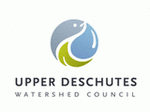 Upper Deschutes Watershed Council
Project: Whychus Creek strategic planning & projects
Year:
2014
Grant Amount:
$30,000
Location:
Bend, OR
About:
Provides support to develop a Strategic Action Plan for Whychus Creek using the framework developed in collaboration with the Oregon Watershed Enhancement Board.  The Strategic Action Plan outlines the integrated restoration activities of the Watershed Council (stream restoration, fish passage, fish screening and education), the Deschutes Land Trust (land conservation) and the Deschutes River Conservancy (streamflow restoration) for the period of 2015-2021.
This effort will build off of the successful partnership work that has occurred in Whychus Creek over the past decade and help guide the future restoration efforts of these partner organizations.
---

Walla Walla Watershed Foundation
Project: Walla Walla Basin Watershed Council Education Outreach Program
Year:
2017
Grant Amount:
$10,000
Location:
Walla Walla, WA
About:
The program engages 600+ students and 100+ adults each year in a collection of experiential learning activities to improve audience's understanding of natural resources and systems, to foster restoration and sustainability in the Walla Walla watershed basin.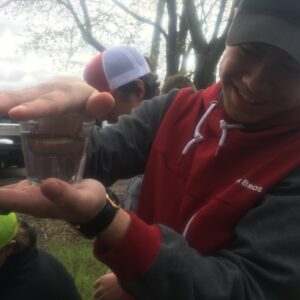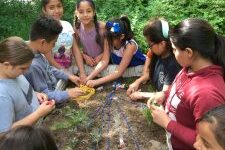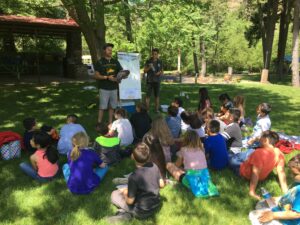 ---
Wallowa Resources
Project: All-Lands Forest Stewardship Coordination Across the Northern Blues
Year:
2021
Grant Amount:
$15,000
Location:
Enterprise, OR
About:
Funds will support coordination and implementation for six cross-boundary projects across Umatilla, Baker, Union and Wallowa counties as part of the ten year Northern Blues Collaborative Forest Landscape Restoration Project (CFLRP).
---
Wilderness International, Inc.
Project: Canby Community Park Wetlands Youth Conservation Project
Year:
2013
Grant Amount:
$7,300
Location:
Canby, Or
About:
The Wilderness International Youth Conservation Corps program exists to build life skills in the lives of at-risk youth while completing important conservation projects.  This program enhances the native habitat and public access of the Youth & Disabled Citizens Fishing Pond & adjoining wetlands trail system at the Canby Community Park.  In addition, youth crew members receive training, college credit, stipends and job skills development from the program.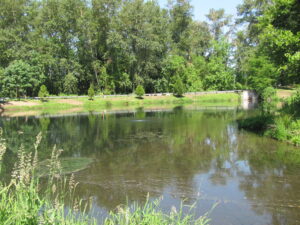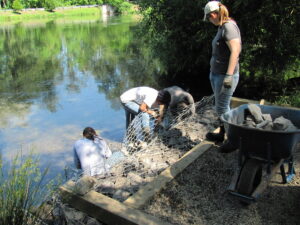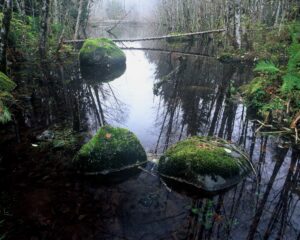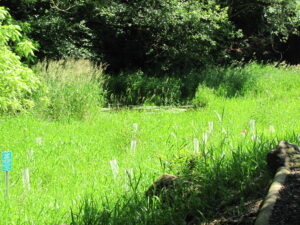 ---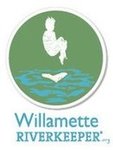 Willamette Riverkeeper
Project: General Support of Clean Water, Healthy Habitat, Freshwater Mussel Protection and River Access!
Year:
2022
Grant Amount:
$15,000
Location:
Portland, OR
About:
The intent of this general support proposal is to protect water quality and habitat, and to better enable people to see and experience their river.
---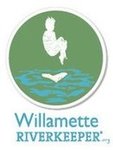 Willamette Riverkeeper
Project: Support for Willamette Riverkeeper's four major programs: River Discovery, Clean Water, Habitat Restoration and Water Monitoring.
Year:
2013
Grant Amount:
$12,000
Location:
Portland, OR
About:
Through Willamette Riverkeeper's four major programs, adults and youth are involved in paddling trips, nature walks, and other outreach activities to inspire stewardship and personal responsibility resulting in a cleaner, healthier river; Willamette Riverkeeper will strategically enforce laws and monitor sites to reduce the amount of pollution entering our rivers and streams and restore riparian health to key Willamette sites to aid native fish and wildlife, improve water quality, and cultivate stewards within our community.
« First
‹ Previous
1
2