Click on the grantee's logo to go to their website.
---

Sitka Center for Art & Ecology
Project: Sitka Youth Program
Year:
2022
Grant Amount:
$10,000
Location:
Otis, OR
About:
Provides hands-on arts education to over 1200 Pre-K-8th grade students in local schools and a 4-week summer art education series for over 100 underserved youth in Tillamook and Lincoln Counties.
---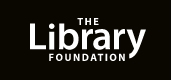 The Library Foundation
Project: The Every Child initiative: Changing the literacy odds for at-risk children
Year:
2014
Grant Amount:
$8,000
Location:
Portland, OR
About:
This project will reach over 57,000 children and adults, delivering vital messages about early literacy and brain development, and making appropriate books available to the highest-risk families who are living in poverty, and those who may have language or literacy challenges at home.
---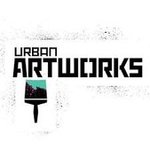 Urban ArtWorks S20
Project: Mural Apprentice Program- School Year 20/21
Year:
2020
Grant Amount:
$12,000
Location:
Seattle, WA
About:
The Urban ArtWorks' Mural Apprentice Program (MAP) provides arts-based employment opportunities for young people with barriers to employment and education.  Provides 192 instruction hours for 20 high-risk youth to work with 6 teaching artists to produce murals that are installed throughout King County, WA. to enrich the environment with art and give these youth job skills, work and a sense of pride.
---

Wallowa Band Nez Perce Trail Interpretive Center
Project: Salmon cooking station and Joseph Interpretive Exhibit Tipis
Year:
2011
Grant Amount:
$9,000
Location:
Wallowa, OR
About:
The Nez Perce Homeland Project is a grass roots endeavor to develop a place in the Wallowa Valley where the Nez Perce people can once again celebrate their traditions and customs.  It aims to connect a new generation of Nez Perce people, local community members, and visitors from around the world with stories of the past and a vision of the future.  This grant furthers that mission by: 1) construct a rock salmon cooking station beside the traditional dance arbor in Wallowa to be used during the annual Tamkaliks Celebration and Friendship Feast; 2) replace the two aging Nez Perce style tipis, decorated by Nez Perce artists, at the Homeland Project Interpretive Exhibit in Joseph.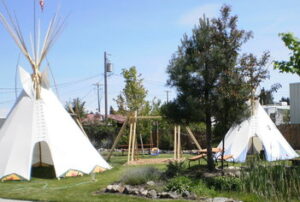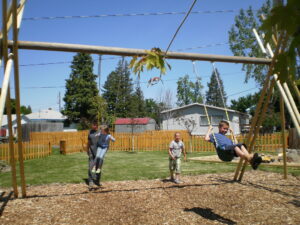 ---
Wallowa Band Nez Perce Trail Interpretive Center
Project: General Operations
Year:
2023
Grant Amount:
$10,000
Location:
Wallowa, OR
About:
Originally this proposal was for a sound system and lighting to enhance the cultural experience of the annual Tamkaliks Powwow. Up to 1000 tribal members and 1000 observers attend the 3-day event.  However, the grant was made for general operations to allow them to utilize funds for other projects as well.
« First
‹ Previous
1
2
3